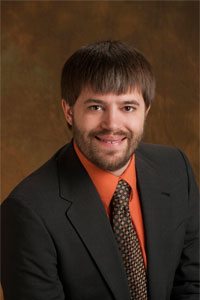 Andrew joined Family Wealth Advisors as an investment advisor representative in 2010. Initially hired as a trader and to assist the other independent advisors with customer service and investment research, he joined Janice Del Toro, Ph.D., CFP® in the Jacksonville office as a full-time advisor in 2012.  Since that time, they have adopted a team approach to retirement and financial planning, committed to helping their clients make smart and informed choices on how to invest, protect, and maximize their retirement resources.
Andrew has lived most of his life in Jacksonville where he graduated from Bishop Kenny High School in 2001. He then attended the University of North Florida where he graduated in 2007 with a B.A. Degree in Business with a major in Finance.  Upon graduation, he joined the financial services industry as a Registered Representative for Fidelity's Customer Service Center. Andrew holds FINRA 7, 63, and 65 licenses and a Florida Life, Health, and Variable Annuity License. He is currently working on earning his designation as a CERTIFIED FINANCIAL PLANNER ProfessionalTM.
Please complete our electronic form to contact Andrew today for your complimentary consultation, and we will respond in a timely manner. For immediate assistance, please contact our office directly.
1400 Prudential Drive,  Suite 4
Jacksonville, FL  32207
Ph: 904-379-3386
Fax: 904-309-9062
Map and Directions
1027 South 8th Street
Fernandina Beach, FL 32034
Ph: 904-432-8062
Fax: 904-432-8636
Map and Directions
This communication is strictly intended for the individuals residing in the sates of CA, FL, GA, IL, LA, MA, ME, MD, MS, NC, ND, NJ, NM, NV, NY, TN, TX, and VA. No offers may be made or accepted from any resident outside the specific states referenced.
1400 Prudential Drive, Suite 4
Jacksonville, FL 32207
Ph: 904-379-3386
Fax: 904-309-9062
**********
1027 South 8th Street
Fernandina Beach, FL 32034
Ph: 904-432-8062
Fax: 904-432-8636